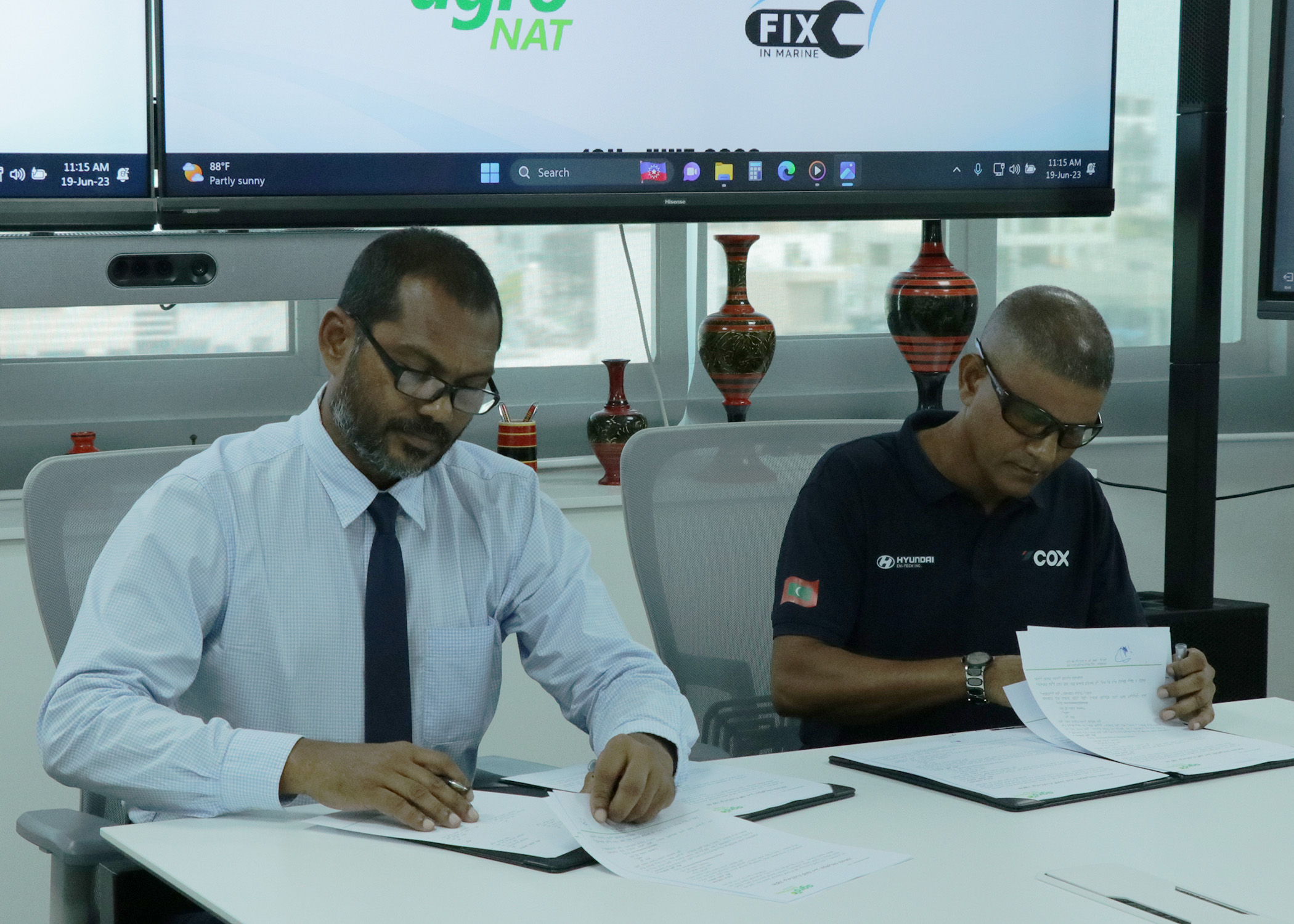 22 June 2023
Aminath Yumna
Agro National Corporation Limited (AgroNat) has contracted Fix In Marine Private Limited to build two boats to be used to easily transport fruits and vegetables produced by farmers.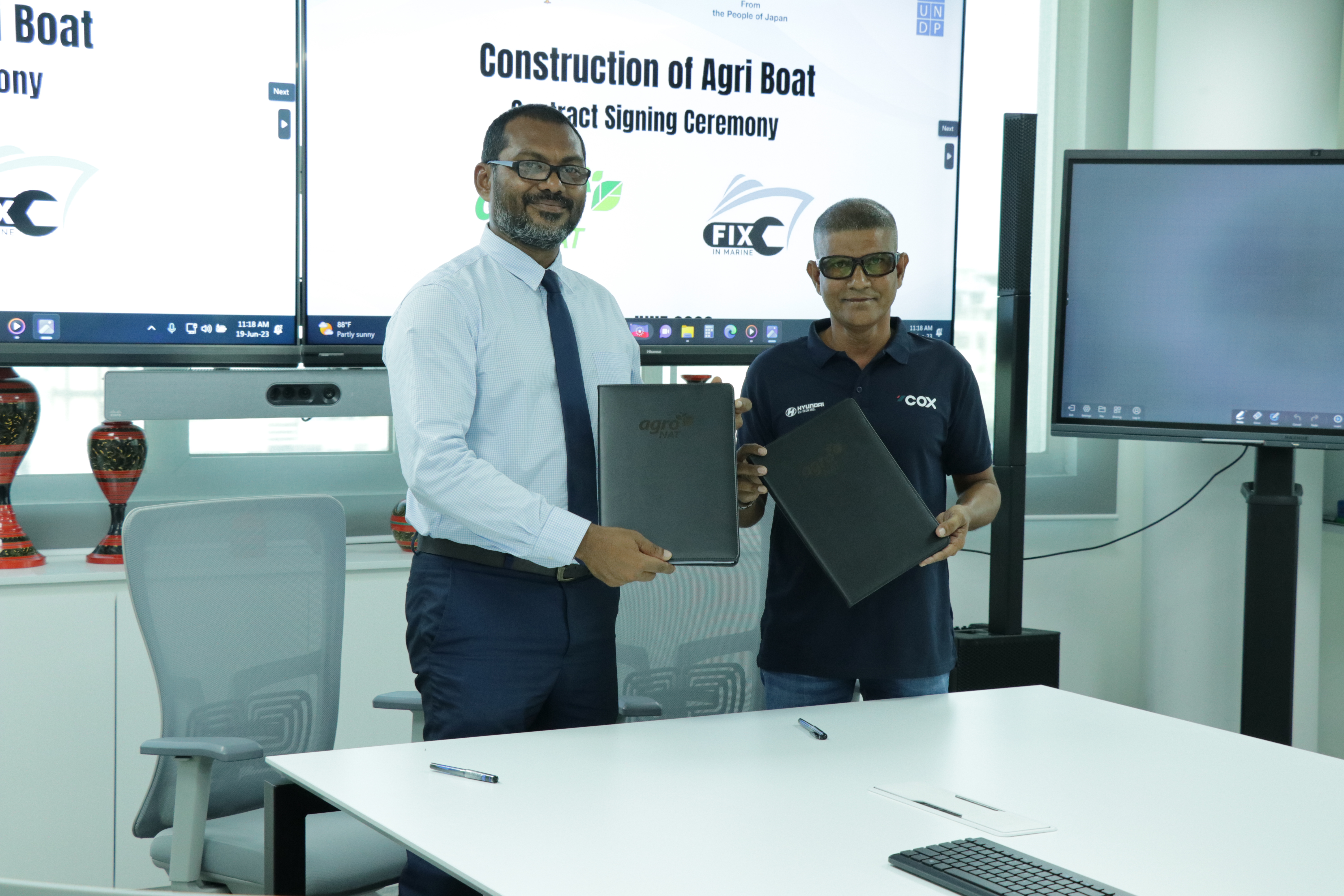 Under the agreement, Fix In Marine has been contracted to build a 65-foot boat and a 45-foot boat. The project is funded by the government of Japan and the Project for Developing Sustainable Agricultural Economy (PDSAE) of the United Nations Development Programme (UNDP) will provide technical assistance to build the boats. The design of the boats was made by the Marine Police Department of the Maldives Police Services (MPS). The efforts have been supported by the Ministry of Economic Development and the Ministry of Fisheries, Marine Resources and Agriculture.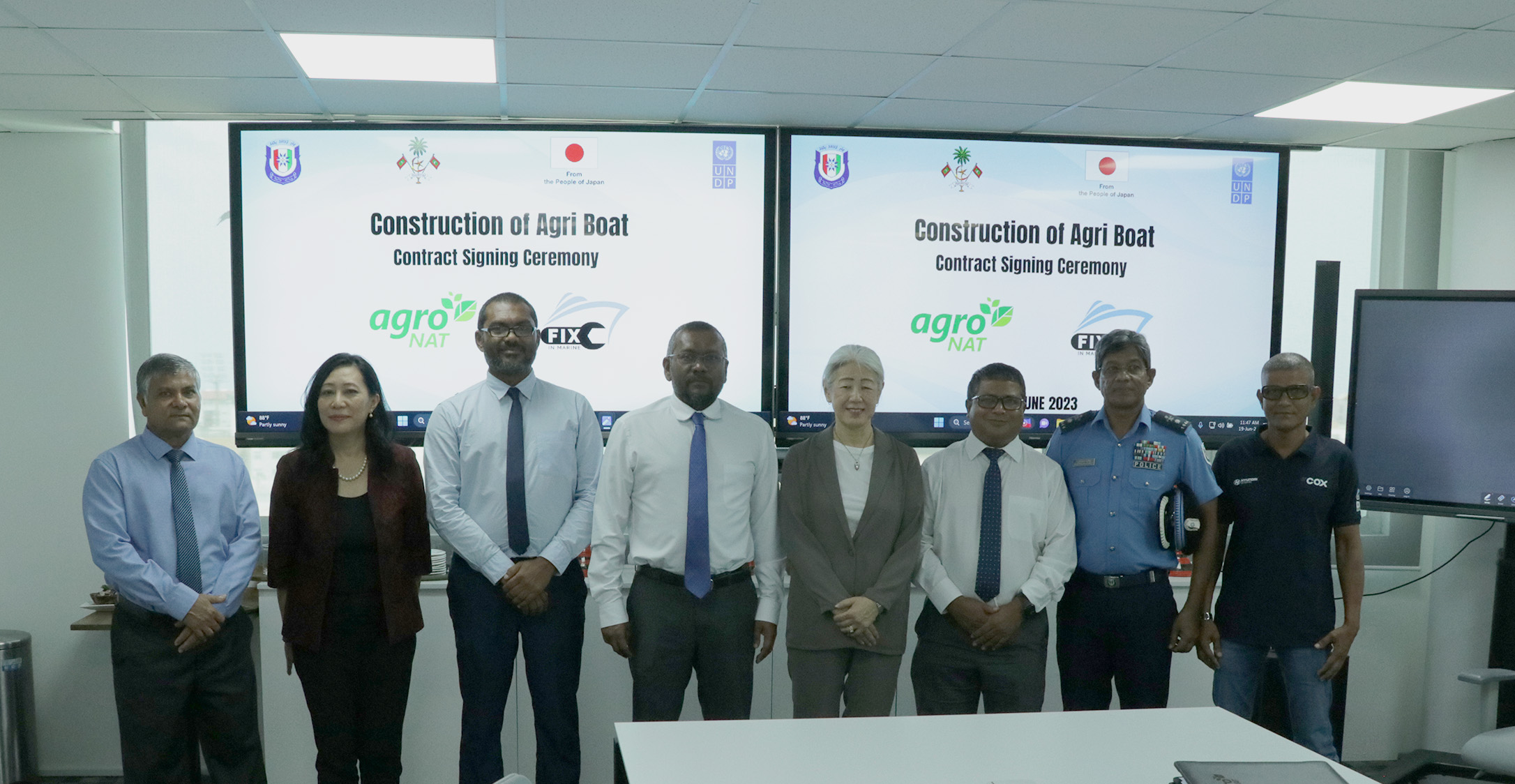 The boats will be operated with the assistance of the Marine Police in training and maintaining the safety of the crew. These boats are the beginning of its efforts to introduce an efficient and sustainable transportation system that connects farmers and consumers. The project also aims to establish a sustainable, efficient and reliable, and timely transportation system for agricultural produce.