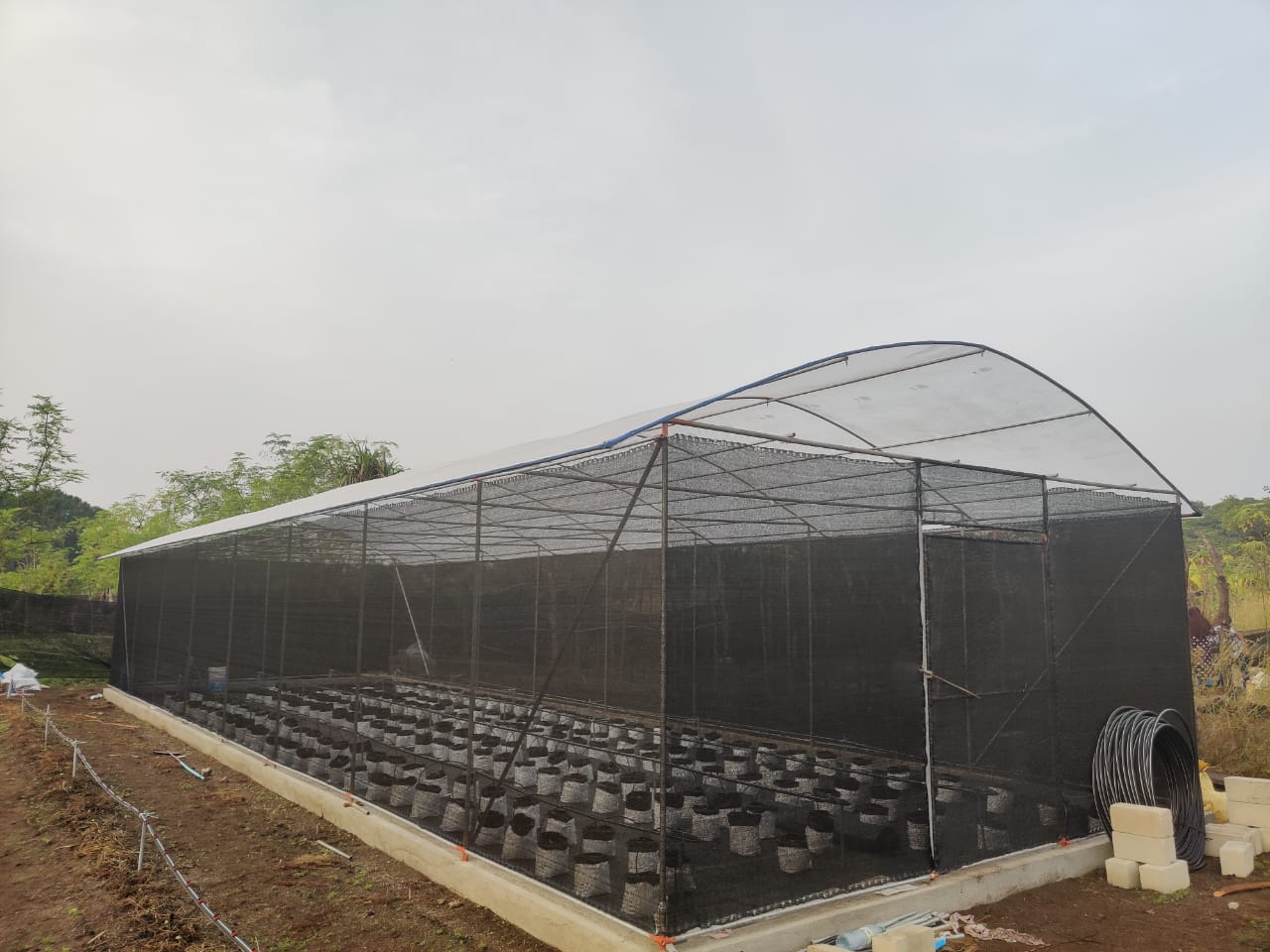 09 March 2023
Aminath Yumna
AgroNat has completed the construction of 4 greenhouses with fertigation system and irrigation network in Hd.Nolhivaram under "Zakath Nafaa" program initiated by The Ministry of Islamic Affairs and The Ministry of Economic Development . Four families of Hd.Nolhivaram received assistance to farm under this programme.
The four greenhouses, built on 5,000 square feet of land with the experience of AgroNat's technical personnel, are 16 feet by 50 feet in size. A modern irrigation system with wells and pumps has been installed on the rest of the land. Therefore, a large part of the farm will be Semi Automatically watered. While farmers have to spend two or three hours to water the field, the newly installed irrigation system will irrigate the entire field in at least 20 minutes.
Under this project, farmers have been provided with training and all the necessary resources such as fertilizers, seeds and pesticides through AgroNat.Apart From this Information on fertigation system and agricultural technical assistance were given to the farmers.
Some of the crops are expected to be grown and harvested in the greenhouses in the coming months. AgroNat will buy all the produce grown by the farmers for a year under this contract. After one year, farmers will have the opportunity to sell their produce through AgroNat's contract farming program.
The " Zakath Nafaa" Program is a joint initiative of the Ministry of Economic Development and the Ministry of Islamic Affairs to provide financial assistance to the registered poor to start a self-sufficient life, encourage them to live a dignified and life by self-employment. Under this program, all agricultural activities will be carried out with the experience and assistance of AgroNat.