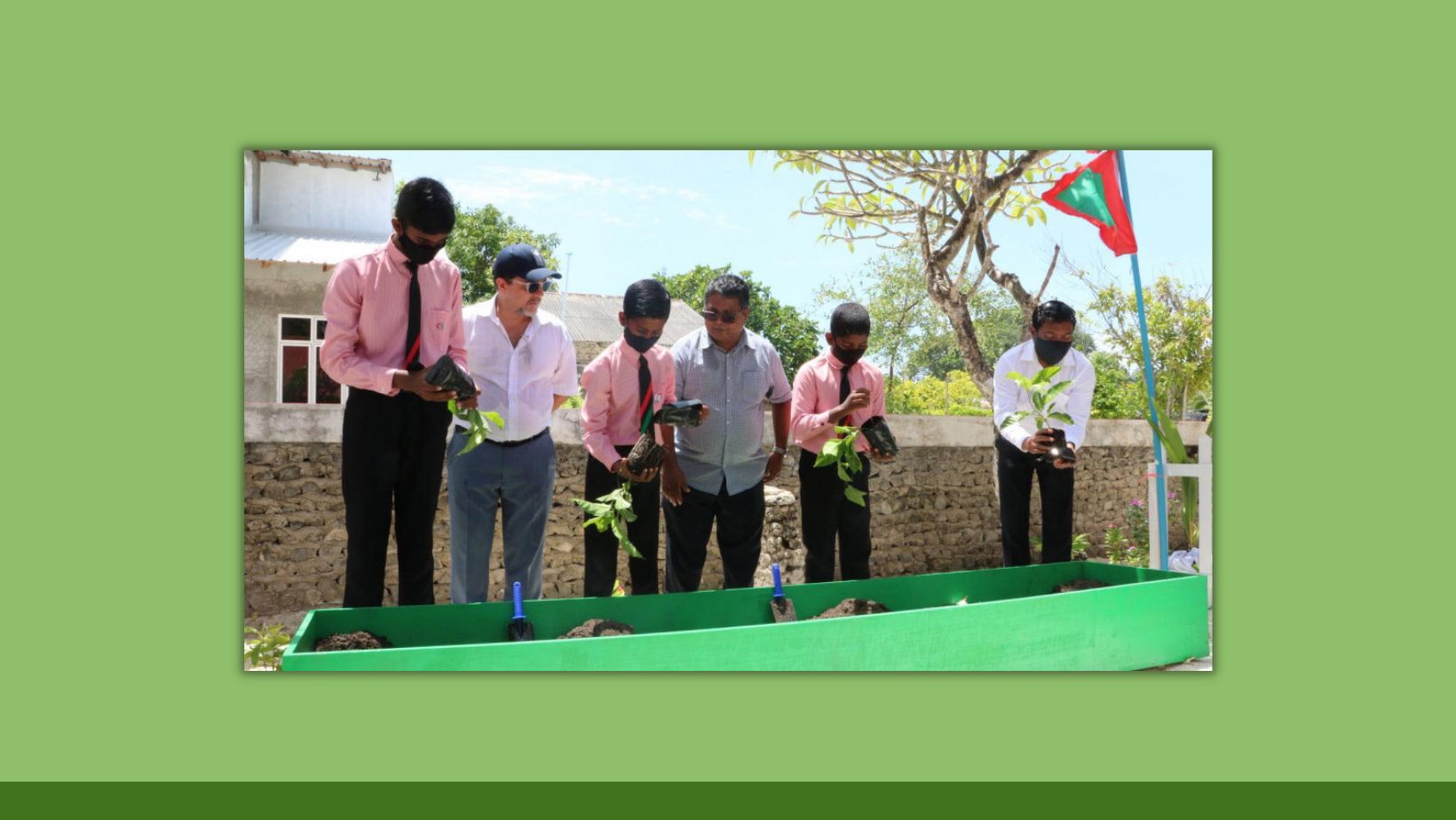 In conjunction with Agriculture Day 2021 AgroNat Launched school gardening programme.This programme is designed to increase the interest of students in agriculture and was successfully inaugurated at Kandoodhoo School, Thaa Atoll. As part of the programme, lettuce, okra and cucumber was grown in the school garden.The school gardening program was launched by the Minister of Agriculture, Dr. Hussain Rashid Hassan.
Managing Director of AgroNat Mr. Haroon Rasheed mentioned the school farming program will be expanded to other schools . AgroNat assured to monitor and maintain the crops grown under the garden program .
The Minister of Agriculture said the school gardening program will take Maldives agriculture to another level.
AgroNat school gardening programme is ongoing in Kaashidhoo School in Kaafu Atoll, Laamu Atoll Education Centre, and Ghiyasuddin International School in Male' City. Students in Kaashidhoo School are growing dragon fruit while students in Ghiyasuddin International School are growing microgreens. AgroNat will soon be signing an agreement to begin the programme in Milandhoo School, Shaviyani Atoll.

AgroNat is conducting the school gardening programme as part of its corporate social responsibility (CSR). Under the programme, AgroNAt will be providing training and funding to establish farm in the schools. The company will purchase their agricultural produce and focus on implementing a high degree of participation from students to instil love and enthusiasm for the agricultural sector.