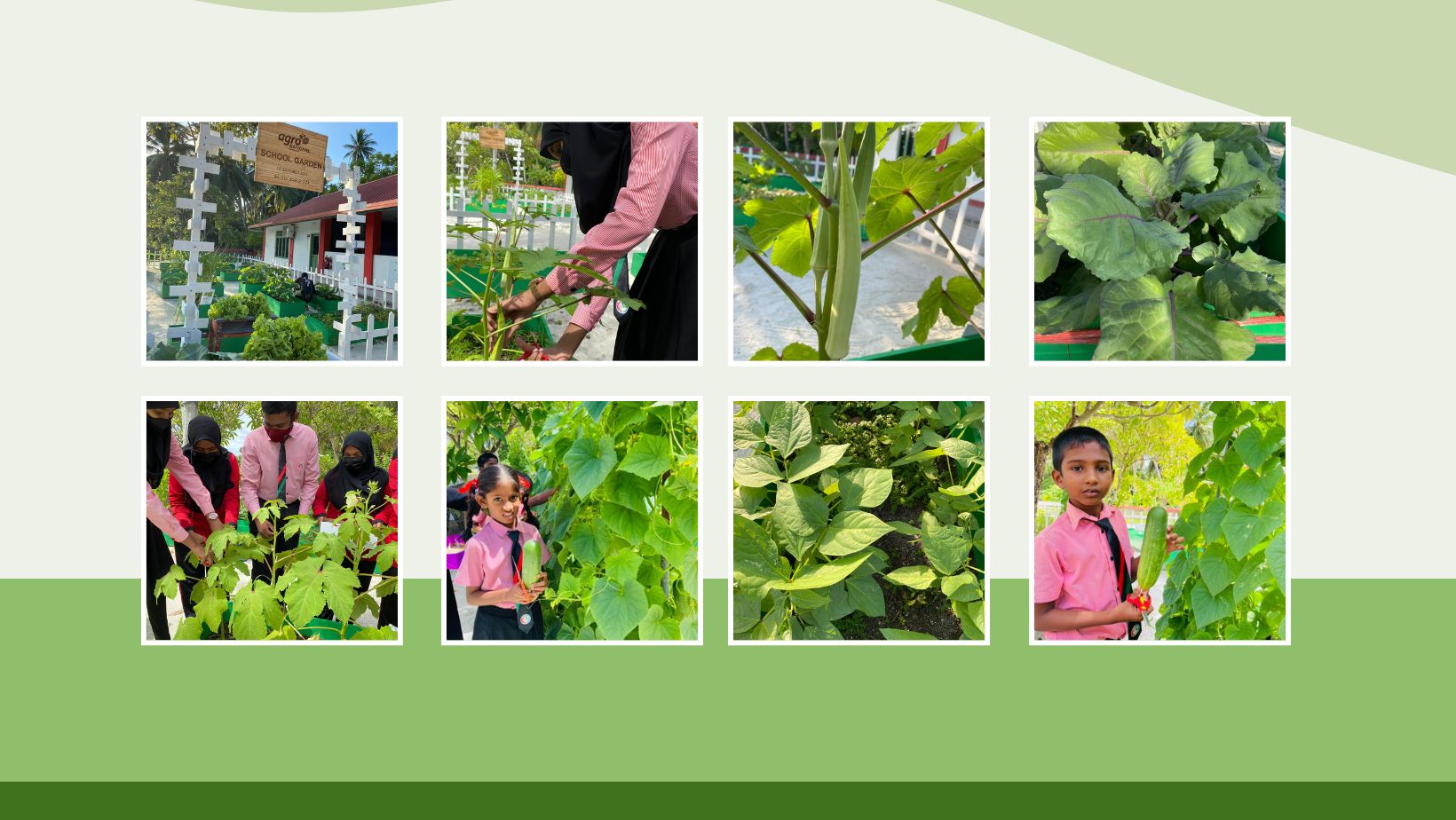 05 March 2023
Aminath Yumna
Agronat school gardening program is as an effective way to promote lifelong healthy eating habits and connect students to the natural world. Gardening provides educators with opportunities to enhance student education through practical, reality-based learning.
In this project AgroNat will emphasis more on promoting, organic farming and using GAP (Good Agricultural Practices) in farming. School students will be engaged in every process of making the garden. The Purpose of this is to ensure that students feel a sense of responsibility for their garden and upbringing of the garden.On-going maintenance and looking-after the farm will be carried-out by the school management/students.
AgroNat will assist in providing training and making schedule for farm activities. GAP will be introduced and AgroNat will assist school management/students in application of GAP.In the gardening program, initially conventional organic farming will be used to ensure students are active in learning the basics of agriculture. Organic farming will be promoted to reduce the usage of chemicals and to teach students on the benefits of organic farming to their health and wellbeing.
Progressively, modern farming technology will be introduced to the school once the school is successful in maintaining and carrying-on the conventional farming garden. As students of all grades will be encouraged to participate in the gardening program, it will be beneficial to introduce modern technologies along the way, so students will come to learn the differences in conventional farming and the new technologies and promote healthy thinking process.
School gardening program will have numerous benefits for the students such as :
Learning about science: A school garden can provide an outdoor classroom where students can learn about plant biology, soil science, and other scientific concepts.
Nutrition education: School gardens can also be used to teach students about healthy eating habits and the importance of consuming fruits and vegetables.
Environmental awareness: A school garden can teach students about the environment, including the importance of conserving water and other resources.
Physical activity: Gardening requires physical activity, which can help promote a healthy lifestyle among students.
Community involvement: School gardens can bring together students, teachers, parents, and community members, creating a sense of community and shared responsibility.
Life skills: Gardening can teach students skills such as planning, problem-solving, and responsibility.