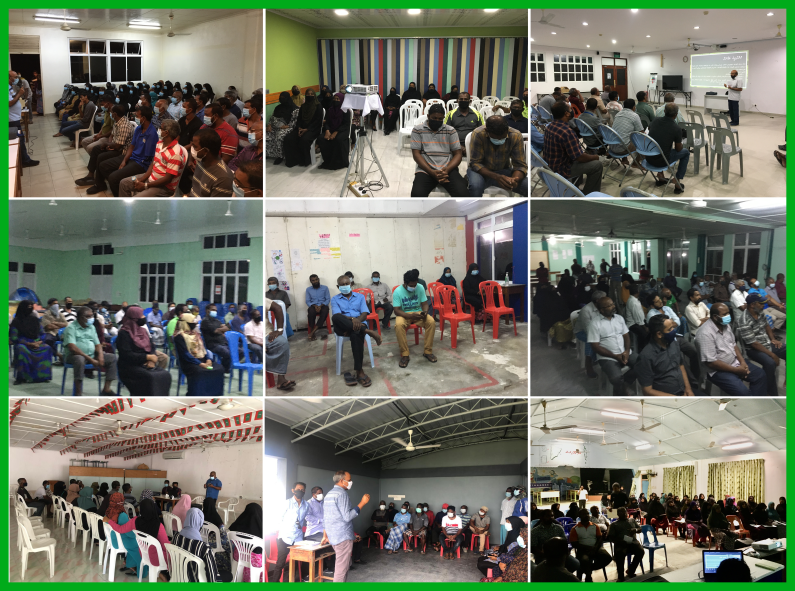 27 April 2021
Mohamed Maumoon
Closing on to its first year of operations, Agro National Corporation (AgroNAT) has been steadily growing and expanding its roots nationwide. In this regard, AgroNAT has visited and relayed information to 45 inhabited islands identified under the Government mandate for the first phase of contract farming.
While speaking on PSM Raaje Miadhu show held on 14th April, Wednesday, the Managing Director of AgroNAT Mr. Haroon Rasheed said over 1500 farmers have expressed interest to participate in the program — with 500 farmers already registered and over 684 farmers are ready to come on-board.
"AgroNAT was formed during the pandemic to assist the growth of the agricultural sector and to ensure food scarcity in the Maldives. Despite the difficulty due to the lockdown, our team began its operations working from home — to relay information and create a steady supply network regionally," MD said.
Contract farming is an initiative of AgroNAT in accordance with the Government's mandate to assist local farmers, to create convenient solutions and to drive agriculture industry forward. To be eligible to enroll in the program, the applicant must possess 500 square feet of farmland that should be registered with the local council for agricultural purpose. The applicant shall also have a bank account to assure credibility of all its financial transactions at all times.
"Through this concept, the total profit of each harvest will go straight to the farmer. Once the farmers have registered for the program, our team will visit and do the land survey – before handing over the start-up package to commence farming. Once the produces are harvested and delivered to our regional staff, the team will handle everything from selling and supplying orders to resorts and wholesalers. It is a value-added experience for the farmers as the harvest will be purchased by the corporation for the agreed fixed rate. This is what differentiates AgroNAT from other producers."
The corporation intends to generally open opportunity for all interested parties across Maldives to register with us for contract farming. In this regard, farmers from other atolls who have shown interest can reach out to AgroNAT through respective Island Council. Additionally, training programs are also planned to be held this year – to bring forth steady solutions to farming related problems.