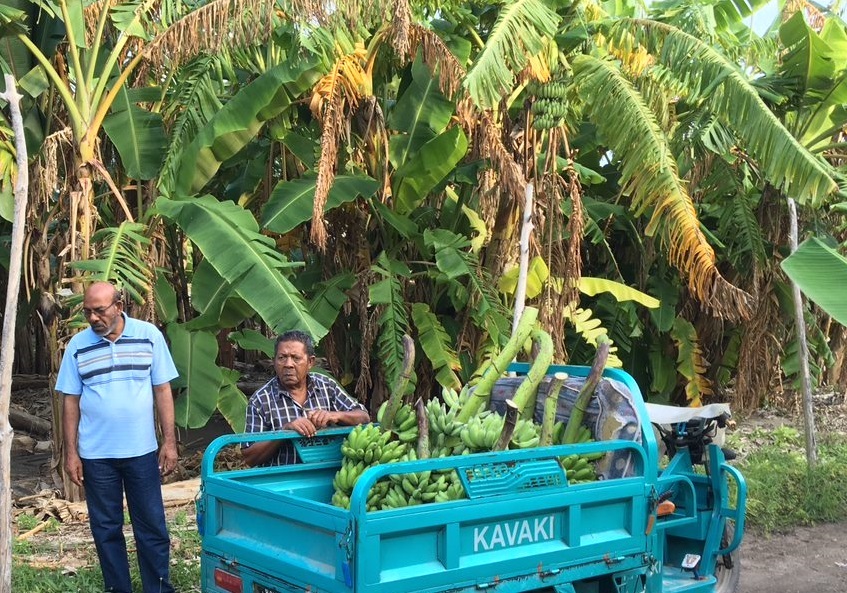 The first two months of the nationwide 'School Breakfast Program' has been delivered successfully with the assistance of Agro National Corporation (AgroNat).
The nationwide "School Breakfast Program" was brought into inception in 2019 as part of the current administration's key policy to ensure that all students have access to a healthy meal first thing in the morning. Previously, the program was carried out by the Ministry of Education and was brought to a halt in 2020 due to Covid-19.
AgroNat began the distribution of nutritious products to nationwide schools in February 2021. As such, for the past two months, AgroNat has successfully supplied product items including bananas to schools once every week and eggs once every two weeks.
Moreover, 2 types of fruits (watermelon and apples) have been added by AgroNat, to address the requests made by school managements to include variety of products in the program. This has led to an increase of banana and watermelon production in the Maldives with 77 percent increase in February and 93 percent in March.
Formed as a State-Owned Enterprise in accordance with the Strategic Action Plan devised for 2019 – 2023, AgroNat came into inception in April 2020. The enterprise intends to achieve economic targets relating to food security, import substitution, creation of jobs and improving the trade balance. AgroNat is currently conducting a visit to GA. Atoll islands to survey and meet with farmers and local council members to discuss the agricultural difficulties faced and ways to resolve them.